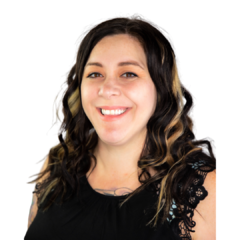 "Let me start off by saying Tara is such a breath of fresh air. We started our home buying journey very frustrated and hopeless with a different agent from a different company who was really unresponsive and kept dropping the ball in a very hot seller's market. Then we found Tara."
sheenamf1
Bought a Single Family home in 2021 in Kingsville, OH.
"Tara is a dream to work with! Responsive, knowledgeable , and so dedicated!
Though she lives 40 minutes from where I was looking, she set aside hours at a time to show me properties I was interested in. Tara paid attention to my wants and needs . She actually slipped in the property that I ended up buying into our line up one day. I hadn't asked to see it (the pics didnt' wow me on the listing ) but when we pulled up I completely fell in love! She knew my tastes and what I needed even better than I did. I recommend her every chance I get!"
zuser
Bought a Single Family home in 2021 in Wickliffe, OH.
"Tara was fantastic! She was friendly and easy to work with. She let me know the steps I needed to take and kept me updated every step of the way of anything changed. Tara really made the whole process easy!"
panda92
Sold a Single Family home in 2021 in Geneva, OH.
"Tara came to us through Zillow and she did not hesitate going to work for us. It was a challenge for her because we are from out of town which made the process different. Ohio's buying process was different than Pennsylvania's. She showed us several property's in a fast moving market. Professional through the end."
lkwilhelm4
Bought a Single Family home in 2021 in Madison, OH.