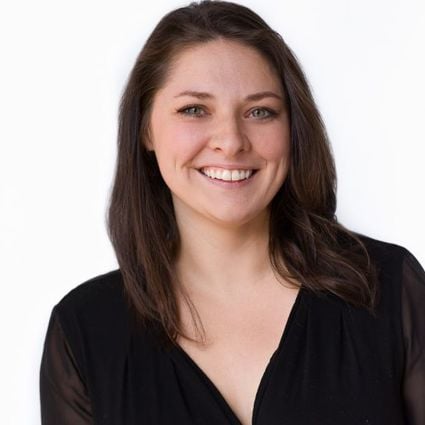 Shawni Marich
Owner/Broker REALTOR®
A little about me
and why I love real estate
Thank you for visiting my website and for your curiosity in my company!
I have been "in the business" for over 9 years. I got started in real estate with hopes of investing & rehabbing houses, then quickly realized I love the sales side, so I stuck with it. I began my real estate career during my senior year at John Carroll University while earning a degree in Business Management. For 5 years, I worked at Keller Williams Realty Greater Cleveland Northeast in Mentor and was on an award-winning team, The Ambrose Team. I quickly gained a lot of experience selling HUD, Fannie Mae, Freddie Mac, REO properties, and some short sales.
Since then, I've had very diverse experience; everything from Lease Placement, to selling Commercial Apartments, to Offices, and even some Retail sales.
My passion is assisting residential sellers maximize their marketing presence and achieve the highest price possible. I love representing unique properties and customizing my marketing approach around individual homes or properties.
In 2017 I decided to open my own Brokerage, Novella Realty, with the vision of becoming the top brokerage in Ashtabula County, (which is where I grew up & currently reside). I felt that our community was underserved in the world of real estate & wanted to become the go-to resource for all things real estate related.
Since opening, I've been able to grow the business, adding quality agents, and office administrative support. We have the infrastructure and technology needed in today's market & look forward to serving you, because at Novella Realty, Your Story Begins Here!
Listings you'll love
with the expert advice you deserve
Our clients are awesome
and here is what they are saying
"SHAWNI was great she was right on with everything from beginning to end I would definitely have her as my agent again I couldn't of done it without her she gave me her full attention during my purchase and made sure everything went smoothly 👍 Verified by RateMyAgent"
Jacalyn Hambleton
Everything went so well and it was the beginning of covids
"Highly likely to recommend. Shawni was amazing throughout the entire process. I would recommend her to anyone. Positive attitude and professional through and through."
Tony
Sold a home in 2019 in Ashtabula, OH
"Shawni is what every Real Estate agent should aspire to. She is honest, hardworking and truly cares about her clients. She guided us to selling our home and purchasing another and worked closely with everyone involved to coordinate the not-so-easy task of coordinating closing dates. She will be open and honest with you and walk you through the process at every step. We were so lucky to find her and am so grateful for all her knowledge and help with this process."
Donna
Purchased a home in 2019 in Madison, OH and sold a home in 2019 in Ashtabula, OH.
"Shawni is honest,dependable,always returns text messages and calls. Patiently answers all your questions . Is only out to sell your home and make sure customer is happy."
Deb
Sold a home in 2016 in Harbor, Ashtabula, OH 44004.
"From the first day we met Shawni, we felt she had our best interests at heart. Her knowledge guided us through the real estate process with the purchase of our home. Shawni always kept us updated, answered all our questions and worked around our schedule. She is a highly motivated agent and we would recommend her to anyone seeking to sell or buy real estate."
Donald and Bobbie Jo
Bought a Single Family home in 2016 in Rome, OH.
"Shawni did a wonderful job in helping my family and I get into our dream home. She got us showings any time we asked even if it was at the last minute. She wasted no time in putting in our offer and was prompt in responding to us with any questions we had. I highly recommend using Shawni as an agent to anybody looking for one."
Rebecca
Bought a Single Family home in 2017 in Perry, OH.
"Shawni is very helpful and courteous. Good negotiations, very professional, and most importantly, fast and efficient. I just opened a new business and she was extremely helpful with a good combination of connections, to find me an office building fast, and market knowledge, to get me an affordable place i loved."
Derek
Rent a home in 2017 in Dorset, OH.
"I highly recommend Shawni Marich and Novella Realty. If you're looking for a really good real estate agent, look no further than Shawni Marich at Novella Realty. Recently Shawni successfully helped me sell two houses in a very depressed market. Shawni is not one to just plant a sign in your yard and walk away. She diligently and actively works WITH you to market and sell your property. She is smart, strategic, and tenacious. I am impressed by her use of the latest technologies to process documents and to keep you informed. You will find her to be responsive, always answers your calls, emails or texts. She goes the extra mile to make the sale for you. If you are serious about selling your house, contact Shawni Marich at Novella Realty."
Deborah
Sold a Single Family home in 2017 in Conneaut, OH.
"Shawni is awesome to work with. She is very knowledgeable and will work hard to get your dream home. I would highly recommend her and her team. We also listed another property for her to sell."
Dawn
Bought a Single Family home in 2017 in Kingsville, OH.
"Shawni was very outgoing and positive. She had a lot of good strategies for selling the house. We would have liked to have had more showings, but there didn't seem to be a lot of interest possibly because it was a duplex."
Janet
Sold a Multi Family home in 2017 in Geneva, OH.
"Shawni is very knowledgeable in all areas of the real state buying and selling process. She is very responsive and I never have to wait for an answer to any of my questions. Her knowledge of the market has helped us tremendously in buying and selling homes."
Becky
Bought and sold a Single Family home in 2017 in Perry, OH.
"Shawni went above and beyond helping us find our house..Awsome personality and knows the real estate business..Anytime i needed to call or talk to her shes was there to answer any questions. If your looking to buy or sell your house she is the person you need to contact .Total 100 percent good experience. Not all realtors are as helpful as she is. Hats off to Shawni. She has an awsome future in real estate."
Scott
Bought a Single Family home in 2017 in Ashtabula, OH.
"Shawni is very knowledgeable in all aspects of real estate. Timely responces to all inquiries and very personable. I would highly recommend her. We took our home off the market for the winter but she heard of a prospective buyer and contacted us to see if we would show the home in December and a deal was created."
Carol
Listed, but didn't sell my Single Family home in 2017 in Massillon, OH.
"Shawni was incredibly patient understanding helpful the best real estate agent I've ever worked with. She went above and beyond what a normal realtor would do. Even sacrificing her own personal time just to make sure that I and my wife were happy you cannot go wrong with this realtor she is extremely professional and I highly recommend her."
Mike
Bought a Single Family home in 2018 in Perry, OH.
"Shawni was fantastic. Very professional and knowledgeable as well as upbeat and positive. Always very prompt with responses to our questions. Would highly recommend!"
Jason
Bought a Single Family home in 2018 in Mentor, OH.
"My experiences with Shawni were excellent by all accounts ! She is professional, detailed, responsive and very accommodating. I would highly recommend her services."
Chuck
Bought a Condo home in 2018 in Ashtabula, OH.
"Shawni explained the process thoroughly, took excellent pictures of my house and property, offered advice and help when unusual circumstances arose, and always responded to my many emails and texts promptly. She is also a very kind person."
Mirabella
Sold a home in 2018 in Wayne, Williamsfield, OH 44093.
"Shawni was great! We looked at houses multiple times until we found one that had what I needed. She kept me up to speed during the entire process. She replied back within an hour or two any time that I had a question. I would recommend Shawni!"
Tim
Bought a Single Family home in 2018 in Ashtabula, OH.
"Shawni was everything I could have asked for in a realtor. Every question I asked was answered promptly and accurately. Throughout the buying process I could count on her to get me through each step."
Evan
Bought a Single Family home in 2019 in Mentor, OH.
"As always Shawni has exceeded our expectations! We have been working with Shawni for several years and not think of changing! She and her team are the best!!"
Coleta
Bought and sold a Single Family home in 2019 in Conneaut, OH.
"Shawni did a good job at helping to sell my home. She took excellent pictures, wrote an inspiring description for the home, was very informative and quickly responded to inquiries! My home received bids within about 2 weeks of posting! Thank you Shawni for your time and work, I enjoyed working with you! :-)"
Brenda
Sold a Single family Home in Conneaut, OH in August 2019
"Shawni is an excellent realtor. She is friendly, knowledgeable and professional. She sold my property quickly after others were unsuccessful. I would highly recommend her and Novella for all of your real estate needs in Northern Ohio."
Bethany
Sold a Single Family home in 2019 in Ashtabula, OH.