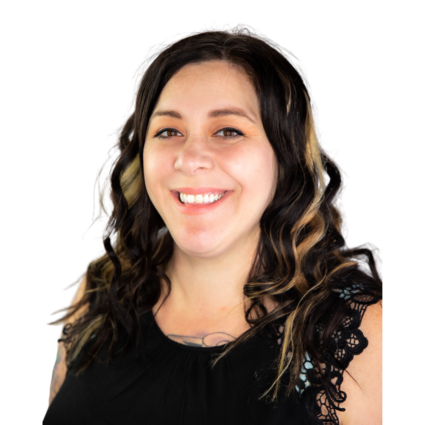 Tara Hawkins
REALTOR®
A little about me
and why I love real estate
I live in Ashtabula County and love what our area has to offer. I have always strived to be in a profession that helps others and being a REALTOR® allows me to help people throughout various stages of life.
I pledge to be dedicated, professional, and considerate when working for you, whether it be to list or purchase your first or 100th home.
Listings you'll love
with the expert advice you deserve
Our clients are awesome
and here is what they are saying
"Value It was my first time buying a house so I didnt really know how the process worked or what to expect. Tara held my hand and walked me through the entire process start to finish and kept me informed every step of the way. She provided good references for places to get a mortgage loan and kept me updated on what properties were available on the market within my budget. We had alot of fun going to look at houses with her and she worked around my very busy work schedule. I couldnt have asked for a better experience."
"Tara was a big help finding us our first house. She bent over backwards to help us out and answer any questions we had."
"Tara, was extremely helpful would definitely recommend her to anyone. She did an amazing job and kept us updated all the way..loved working with her."
Natasha bovee
Ashtabula ohio
"We had a tricky selling of our home. Tara was amazing, she kept us calm and represented us firmly and with class. You absolutely will not go wrong with her as your realtor."
Christine H.
Twinsburg, OH
"I recently went through the process of selling one house and buying another. Tara was my agent for both transactions and I was absolutely blown away by her passion, professionalism, and personality. She truly went above and beyond in helping me navigate the process and understand what to expect. I faced a lot of hurdles with my lender and Tara was extremely persistent in making sure to keep the ball moving and keep me informed. I always felt that she had my best interest at heart and was fighting for me. Beyond that, I could always tell that Tara truly cared. She is an empathetic person and did everything possible to ease the stress during a stressful situation. I never felt like I was a burden to her. I can't say enough good things and I feel honored to have met her."
"Let me start off by saying Tara is such a breath of fresh air. We started our home buying journey very frustrated and hopeless with a different agent from a different company who was really unresponsive and kept dropping the ball in a very hot seller's market. Then we found Tara."
sheenamf1
Bought a Single Family home in 2021 in Kingsville, OH.
"Tara is a dream to work with! Responsive, knowledgeable , and so dedicated! Though she lives 40 minutes from where I was looking, she set aside hours at a time to show me properties I was interested in. Tara paid attention to my wants and needs . She actually slipped in the property that I ended up buying into our line up one day. I hadn't asked to see it (the pics didnt' wow me on the listing ) but when we pulled up I completely fell in love! She knew my tastes and what I needed even better than I did. I recommend her every chance I get!"
zuser
Bought a Single Family home in 2021 in Wickliffe, OH.
"Tara was fantastic! She was friendly and easy to work with. She let me know the steps I needed to take and kept me updated every step of the way of anything changed. Tara really made the whole process easy!"
panda92
Sold a Single Family home in 2021 in Geneva, OH.
"Tara came to us through Zillow and she did not hesitate going to work for us. It was a challenge for her because we are from out of town which made the process different. Ohio's buying process was different than Pennsylvania's. She showed us several property's in a fast moving market. Professional through the end."
lkwilhelm4
Bought a Single Family home in 2021 in Madison, OH.